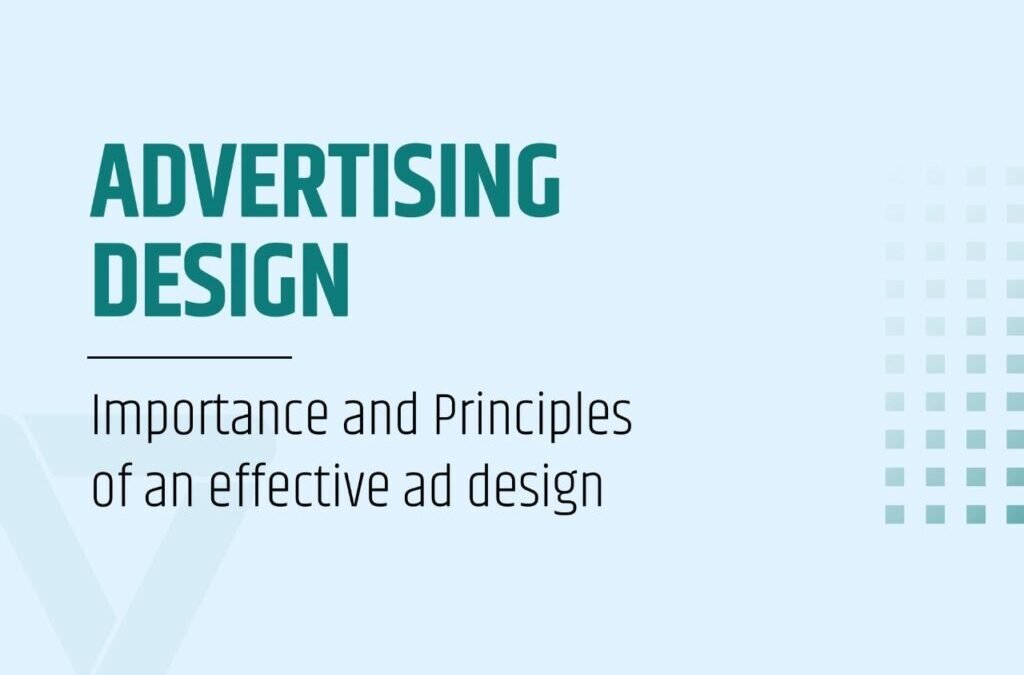 Advertising design is the combination of marketing and design. Design holds a great significance as design is the approach that makes an advertisement unique, attention-grabbing, direct in communication and further leading the viewers in taking specific action. 
Studies have shown how people tend to remember images better than they do words. A strong advertising design holds the power to let consumers take that specific call to action and further influence their purchasing decision. Here are few tips that one should follow while creating ads
1. Know your target audience and design accordingly
2. Be consistent with the message
3. Create emotion
4. Be organised, direct, clear and to the point with the message
Few principles of advertising design include:
1. Balancing with right alignment
2. Emphasise patterns and repetition
3. Customise graphics
4. Usage of vibrant colours
5. Leading a call to action
If you need assistance designing your advertisements, we're right here for you. Contact us today for a quick consultation.