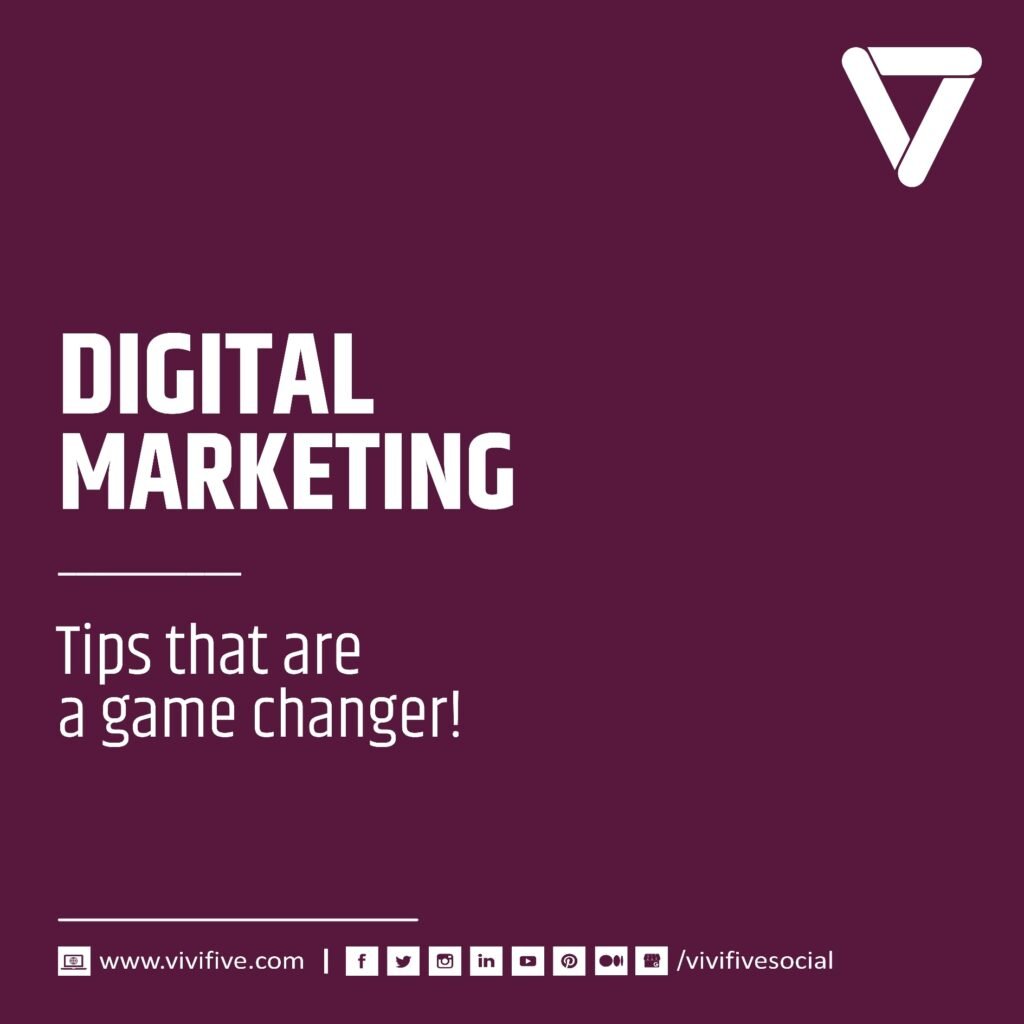 Digital Marketing; over years, has proven to be the game changer for businesses when done consistently. Making the best use of it is no more optional in today's digital world. With online marketing one can reach global audience and stay connected with their audience and customers.
Here are 7 Digital marketing tips that are a game changer
1. Know your target audience
2.Have a strong social media presence and an effective strategy
3.Provide quality content; Content that answers viewers questions4.Be excellent at designing
4.Be excellent at designing
5.Closely monitor your analytics
6. Ensure that your website is mobile friendly
7.Develop email marketing
Bonus point: Be consistent with what you do.
Stay a step ahead by following these tips with consistency and if you need assistance, consider 'Vivifive Solutions' because we at 'Vivifive Solutions' understand the role of Digital marketing and how crucial it is in the growth of the business.